A. Wilkie
Dear Molly,
Please accept this letter as my sincere "thank you" for your exceptional job assisting our family in selling our previous home and locating and purchasing our new home.
Although property has been difficult to sell this past year in the Arvada area, you have spent countless hours marketing our home and showing the property many, many times. You even shoveled our side walk on occasion to assure prospective buyers could make it to their showing. I cannot thank you enough that we are under contract and it looks as if we will be able to close on the sale of our home.
Having been associated with several real estate transactions in my life, I can honestly say the professionalism and expertise you exhibited is unmatched. You went way beyond the basic services provided by most realtors to help us sell our home and locate our new home. You responsibly represented our wishes and concerns during negotiations with the owners or our new home and closed the sale of the property in a timely manner.
Our new home is beautiful and has exceeded our expectations in quality and comfort. Thank you for making this change in our lives so simple, enjoyable and uncomplicated.
Very truly yours,
Andre J. Wilkie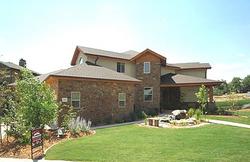 ---
Claude and Elaine Taylor
We were faced with selling Dad's home after he relocated out-of-state to live with us. Molly and Casey brought local market knowledge and ethusiasm to the process of preparing and selling his home of forty years. They made excellent suggestions about making the property market-ready and helped us accomplish these without spending a bundle. They kept the house and lawn looking great while it was on the market. Working with a team was reassuring, because they were always easy to reach. They did a great job of representing us during negotiations with the buyer. We highly recommend The ZeBell Team for their enthusiasm, market knowledge and service. They were fun to work with!
Claude and Elaine Taylor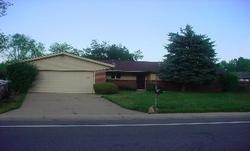 ---
Paul and Ann Urban
Dear Friends,
I have never been a big fan of residential realtors. However, I recently sold my home and I think I found the best! Molly Zeman held numerous open houses, had great follow up and got us a great deal even in today's market. If you are in the market I encourage you to give Molly Zeman a shot.
Paul and Ann Urban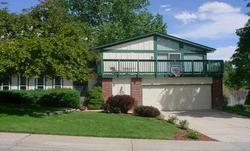 ---
Erich and Christa Haakmeester
We were so fortunate to have Molly Zeman sell our house in Wheat Ridge, Colorado along with have her help us purchase our new constructed home. Molly had our house sold in a record amount of time during a time when other homes were not moving at all. We were so very impressed with her professionalism and true desire to help us achieve our dream. The amount of time she spend with not only us, but throughout the process of selling and buying was above and beyond the call of duty. I would highly recommend Molly and stand by her commitment to help. Buying and selling a home is stressful, but having Molly on your side makes the process and enjoyable and tolerable.
Sincerely,
Erich and Christa Haakmeester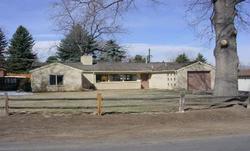 ---
Paul Whisenand and Sonja Spitzer
"We were first time home buyers. Molly's "no pressure" attitude, objective advice, and friendly personality made our experience enjoyable. She spent time after hours putting together information so we could check out potential homes online, whenever our schedules allowed. And when we found what we were looking for, she was just as excited as we were. Molly still checks in to see how we are doing. It's obvious she is passionate about her job and cares about her clients."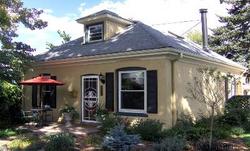 ---
A. Wilkie
New home purchase with Molly Zeman!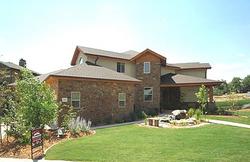 ---
Brett Tomlinson
"As an out-of-state seller, I needed a real estate agent that I could trust. My property needed repairs and renovation before it could be sold. Not only did Molly recommend specific repairs, but she also found local contractors, solicited bids, coordinated the work, checked the results, and kept me posted in every step of the way. This level of service is remarkable. She marketed the property aggressively, and attended the closing on my behalf. Molly and The ZeBell Team exceeded all expectations to get my property sold, and I would not hesitate to use her services again.- Brett Tomlinson"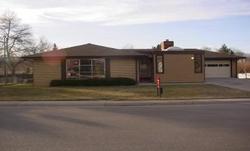 ---
Ted and Leslie Simms
If you are considering working with Molly Zeman, we hope you consider our strongest recommendation. If you want a Realtor who you can trust and who will work incredibly hard to make sure you're happy, then Molly is the Realtor for you!
Molly helped us make our dream of moving to Colorado come true. We were living in Boston and very busy with two small kids, so we had to trust Molly's judgement on what houses would be worth flying to Colorado to see. We knew we could trust Molly because she took the time to get to know our preferences and style. Molly had a very clear idea about where we wanted to live, what type of house would be right for us and what we could afford to buy. When our house came on the market, Molly knew it was the one for us so she called us to say, "This is the house for you!" She made an appointment to see the house immediately and emailed us dozens of pictures so we had a very clear idea of what every room in the house looked like. We flew to Denver the next day to see the house and we knew Molly was right- this was the house for us!!
Finding the right home is only part of what a great Realtor can do for you. We needed Molly to make sure everything went well throughout the purchase of the house. This was especially difficult because we were out of state. Molly helped us negotiate a great price for the house, worked with home inpectors to make sure everything was satisfactory with the house, resolved issues which came about during the sale of the house, and represented whenever we couldn't be in Colorado, including the closing of the home. We had to trust Molly with everything and she delivered for us.
Molly earned our trust by always being honest, working to make sure we were happy, and by helping us find the house of our dreams. What more could we ask? We give Molly Zeman our highest recommendation possible!